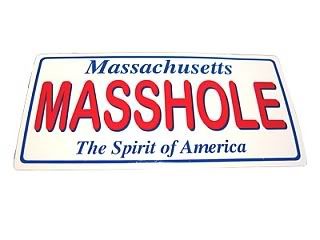 In one game, Ottawa created a lot of bad news. Not only did the Senators manage to blow a two-goal lead and lose to the Bruins in a shootout, the team also fell a point back of the Bruins in the Northeast Division and by playing in his 10th NHL game tonight, Erik Karlsson lost a year on his entry-level deal.
So what's the good news?
I just saved some money on my car insurance.
Kidding aside, the only saving grace for me was that Ottawa was fortunate enough to salvage a point in a game in which they were outplayed from the start of the second period. I can't wait to look forward to some more Garrioch ramblings of how Ottawa never wins in the shootout. Granted, the track record isn't very good but what relevance do shootouts from seasons past have on how Ottawa currently handles the situation? It'd be like me holding Malkin to the Kings over Garrioch's head every time he announces a rumour. Oh, nevermind…
Without actually knowing what's going on in the Senators front office, I have no clue what they're intentions are for recalling Erik Karlsson. (Ed. note: If I did know what was going on, I'd definitely include the word insider on the site banner.) That being said, I'm trying to figure out why the organization would opt to recall Karlsson and burn a year on his entry level deal when Anton Volchenkov is due back in the imminent future.
Of course, there are a few possibilities:
The organization really thinks that Karlsson represents enough of an upgrade over Brian Lee, to justify the move.
Bryan Murray found John Muckler's secret stash and is hitting the sauce hard.
Chris Campoli's one way contract trumps everything.
Erik Karlsson has compromising photos of Bryan Murray, Eugene Melnyk or both.
There's a trade in the works to move a defenceman or two.
Regardless, I'll continue to blame Tim for giving Brian Lee the kiss of death on our inaugural podcast.
When Volchenkov returns to the lineup, which could be as early as the next game, Ottawa will have seven defencemen on the roster. It wouldn't make much sense to call up Karlsson and burn a year on his contract just so that he can be a healthy scratch upon the return of the A-Train. If that were the case, management would have been better served to just wait for Volchenkov's return before returning Lee to Bingo without having to recall anyone and preserve Karlsson's three year contract.
I know that some have stressed the benefit of having staggered expiration dates on the entry-level deals to Cowen and Karlsson but I find that point is contingent upon the contracts coming on and off the book. According to nhlnumbers.com, the only contracts that are coming off the book in three years are Kelly, Kuba and Carkner. If Karlsson's entry level deal was to kick in next season like Cowen's, his contract would expire at the same time as Alfie, Fisher and Neil. Three guys who are likely to make less than they're currently making. Unless management invests their cap room inappropriately, it shouldn't be problematic to let Cowen and Karlsson reach restricted free agency at the same.
Don't get me wrong, I'd love for these kids to become stud defencemen but I don't think it's necessarily fair to allude to Chicago's situation in which Keith, Toews and Kane are eligible for free agency at the same time. Not only are Chicago's players elite talent, but their cap situation has been negatively impacted by some ill advised and unnecessary forays into free agency. (Ie. Huet, Campbell, etc.) In fact, I'd say that Ottawa should learn from the Chicago model and realize that it's not prudent to throw maximum dollars and years to players who aren't at the elite level. Provided that Ottawa continues to draft well and find the occasional free agent bargain, with their core, the team isn't in bad shape at all.
While I am going off on a bit of a tangent here, isn't it a bit telling that I can count the big dollar free agent deals that have really panned out and benefitted the player and the organization on one hand? Off the top of my head, the only deals that strike me are:
Hossa to Detroit
Pronger to Edmonton
Niedermayer to Anaheim
Chara to Boston (Ed. note: Thanks to reader Neert for this submission. I can't believe I missed this one.)
It's no coincidence that one deal, Hossa's, was a short term deal and the other two involved two of the best defencemen in the past decade. In every deal that I can think of, the player's contract is such a hindrance that the player is the subject of trade gossip. Guys like Briere, Drury, Campbell, Gomez, Redden, Huet and the list goes on.
Quick Hits and Linkage:
This one is right down the BOO alley — Is this the worst Senators collectible that you can have?
The fictitious trade on the right-hand side of this website in the poll section has somehow found it's way to Sens Chirp's comment section. One reader is telling him it's a done deal and to book it. If this actually happens, I'll be ecstatic. Not because Ottawa would get Seabrook, but because it'd translate into the first successful Oracle of Bullshit bit of info since I predicted Heatley's trip out of town last season.