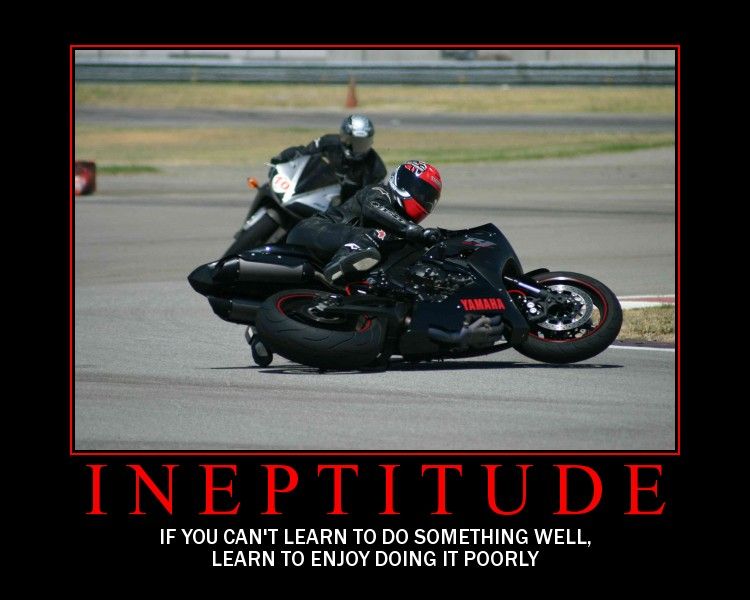 In an article that ran in this morning's Sun, Bruce Garrioch detailed the historical ineptness of the Ottawa Senators' performance in shootouts.
There's actually an NHL team worse at shootouts than the Maple Leafs: The Ottawa Senators, who play host to Toronto tomorrow.
What a subtle backhanded comment. I wonder if he knew this article would also run in the Toronto Sun?
The problem isn't new. While the club is 1-2 this season after Saturday's 2-1 shootout loss to the New York Rangers, the Senators are ranked 30th, dead-last, since the shootout was put in place in 2005-06.
The Senators also appeared in the Cup Finals in '07. My memory is a little hazy from the Finals, so correct me if I'm wrong but did Ottawa ever lose a playoff game because of a shootout? I'm trying to figure out the premise of the article here, am I going to get enlightenment as to why shootouts from as far back as '05 have any bearing on this Senators team going forward? Hopefully this is going to be an article that details how often a good shootout record has helped a mediocre team inflate their point totals in the standings and detail whether or not these teams have had good playoff records. I won't hold my breath though.
With a 12-25 lifetime record, the Senators have won just 32% of their shootout games. The Leafs are 26th all time (16-26). On the other hand, the New Jersey Devils are tops, with a 36-18 record.
Weird. I never would have assumed that there's a correlation between shitty goaltending and a good historical shootout record. It's mind altering that the team with the best shootout record features a Hall of Fame goaltender.
To sum it up: Horrible. Certainly, no laughing matter.
To sum it up: I'm still confused. Why should fans care about a shootout record that's been tainted by years of mediocre Senators goaltending?
"I don't know who is laughing. I know we're not. We know it's important," said Senators goalie Brian Elliott. "Come the end of the year, those are the points that will keep you out of the playoffs. We've got a lot of the season left. Maybe we've got to practise it more, score some goals and make some saves."
I'm not laughing either. After playing a complete 60 minutes and OT that they dominated, Ottawa scored with 2 of their first 3 shooters against Henrik Lundqvist but still lost. They deserved a better fate. But shootouts are just one aspect of a very long season, blaming the Senators loss on the shootout is as pointless as blaming the season on Chris Campoli's failed pinch on Marian Gaborik. It's just one microcosm of a very long season.
Like a lot of NHL teams, the Senators don't work much on the shootout. They hold the odd breakaway competition, but you'd think a team with as much skill as the Senators have had over the years would have a better record.
Yes, because forward skill guarantees shootout results. Give me some numbers already…
Winger Alexei Kovalev, who had a weak effort Saturday against Henrik Lundqvist, is 11-for-31 lifetime, while captain Daniel Alfredsson is 10-for-29. Jason Spezza is 9-for-24 and Jarkko Ruutu is 8-for-18. Jonathan Cheechoo wasn't among the seven shooters against the Rangers, but is 6-for-18.
If you're going to present an argument that it's the Senators' forwards who have let this team down historically, you better present a clear case that the Senators goaltenders have historically done well in the shootouts. Where are the statistics that present the Senators' goaltending picture? Fuck Bruce, this is supposed to be your forte. Where is the patented inexplicable shitting on of the Senators goaltending? You're better than this.

I remember that Emery was so bad, I once joked that Ottawa should use Martin Gerber in a closer role. When there's a whistle with little time left on the clock, insert Gerber into the game late in OT so that he could give Ottawa a better chance to win. I also remember that Ron Wilson once tried this with Curtis Joseph, lost and was roasted by the Toronto media for it.
"We definitely have to practise it more," said Alfredsson. "We don't do nearly enough of that. Guys have one or two different moves and they can get to feel more comfortable. That's something we have to do after practice and get a goalie to work on it with us."
Maybe the Sens couldn't practice it a lot historically because Ray Emery was always the first one off of the ice? Just saying…
Ruutu says the goaltenders have a distinct advantage.
He believes most players only have a limited number of moves and the goaltenders study the tendencies. But it should both work ways. The shooters should also know the goaltenders' weaknesses.
Don't shooters often know the goaltender's weaknesses? I think I heard the phrase, Ottawa's going high on Emery about thirteen dozen times during the Philadelphia game. Either Ottawa had the book on Emery or Pierre Maguire is a redundant master of the obvious.
"It's all practise. That's all it is. At the end of practice, do some shootouts and some breakaways," said Ruutu, who missed on his attempt against the Rangers. "It's not really magical. Obviously, when you face a goalie (like Lundqvist), he's really good in shootouts.
Wait, what? When a team faces a really good goalie, he's typically really good in shootouts? Ruutu's laying it out there for you Bruce, it's right there! An open invitation to shit on the fact that Ottawa's goaltending has been terrible for the past four years and I can't believe you're not picking up on it…

"We were actually able to score two on him and then he stopped us. They're big points. You can't really look back at what's happened in the past. The stats say that we have a 50% chance to win it. That's why you have to practise it a little bit."
And a thrilling conclusion…