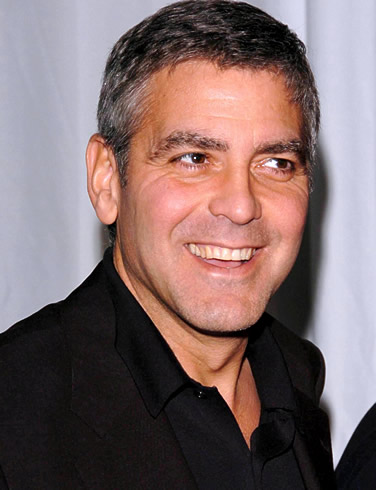 Let me start this piece by saying, I am completely in favour of Cory Clouston disassembling the Senators top line of Alfredsson, Spezza and Heatley. Assuming these three players — Spezza, in particular — enter training camp, I'd prefer to see the trio broken up to create a more balanced offensive attack. That being said, in order for this to work, Bryan Murray has to bring in an offensive talent who can compliment and mesh with the one of these aforementioned players. Too often in the past season and a half, there's been a knee-jerk reaction to put these players back together when things haven't gone particularly well. While some fans may be inclined to cite team success as a reason to keep these players together, I'm not buying it.
This team can be successful without the top line intact. This isn't like the Ministry of Offense losing Andreas Dackell. This isn't like SNL losing Jimmy Fallon. Moving Alfie off the top line is more like George Clooney leaving ER. Despite concerns that the show would be unable to replace Dr. Ross, it has continued to thrive for many seasons while Clooney's gone on to become a renowned womanizer who's best known for roles like Sparky, Stan Marsh's gay dog on South Park.
Ok, I admit, the Pizza Line had success during that '07 Cup run but I've always believed that the individual players salaries were a contributing factor. Let me explain. At the time, the three of the players were earning half of what they're earning now. Since more money could be spent on secondary scoring and depth, the Senators had a more talented team when the players were making less. Now with these three players absorbing a large portion of the team's cap space, that scoring depth has ceased to exist. (Although we have had to endure some goal-scoring cockteasing from the likes of Patrick Eaves and Mike Fisher. If Nick Foligno and Ryan Shannon tank this season, we can throw their names in this category as well.)
And here we are at that time of the year where as the playoffs wind down, fans and the media begin to throw names around for players who can help out Ottawa. (Note to readers, email us at the6thsens@live.com with your suggestions for how the offseason should unfold and we'll publish your work once we have enough submissions.) While some fans heighten their arousal by conjuring up scenarios that consist of the Sens landing both Cammalleri and Bouwmeester, others are more modest. Take this recent musing from Ken Warren's Hat Trick blog:

If the Bruins can't sign P.J. Axelsson, is there a chance Senators general manager Bryan Murray might be interested? He's a versatile veteran forward with some offensive touch (six goals and 24 assists last season). He also has experience with Daniel Alfredsson. The line of Axelsson, Alfredsson and Chicago's Sami Pahlsen was pivotal for Sweden in winning the 2006 Olympic gold medal.

Axelsson can't be considered a Top Six forward and the Senators probably can't stomach anything like the $1.85 million he made last year with the Bruins, but at a cut-rate cost…who knows?
Um….hmm…where to start? I guess you could say that Axelsson does have some offensive touch if you compared him to, say, Chris Neil but let's not flatter PJ. He's aging and on the decline. His offensive contributions are modest at best and in comparison, he makes Mike Fisher look like an Art Ross candidate. Similarly, I guess you could say he's versatile in the sense that you could juggle him between the bottom two lines but that's why this idea should end. Ottawa needs another expensive third liner like Michael Vick needs to finance another dogfighting circuit.
The reason why the Pahlsson/Alfredsson/Axelsson ensemble worked so well is that they were cast in a shutdown, checking line role for Sweden. Whatever offensive production they provided was a bonus. Despite whatever chemistry the two players may have, Ottawa simply can't afford to play Alfie in such a position because they need to maximize his offensive output for this team to have success. If we can't tolerate Mike Fisher's ability to suck the life out any skilled player he plays with, how long would the fans tolerate Axelsson's lack of production?
I'd give it a couple of weeks before fans would play off Bryan Murray's pronunciation of Axelsson's name. PJ Assthlethon. As much fun as that would be, unless Axelsson and Alfredsson are to be flanked by an unnamed third player who can provide consistent offensive flair and help balance the offense, I'll politely pass.