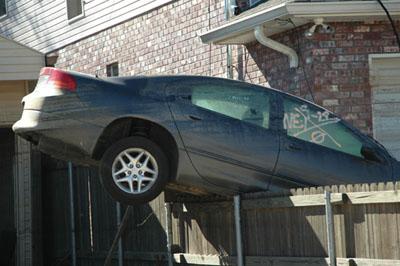 For a city that's renowned for its fence sitting fans (And yes, I'm allowed to say this because of the inability of the organization to sell out SBP on opening night.) and a negative media. I'm a tad surprised by the lack of negativity stemming from last night's loss to the Flightless Birds.
Why didn't Pascal Leclaire play well?
It was because he was shaking off the rust from sitting out Saturday night's game against the Thrashers.
How come the power play still isn't effective?
It's because Greg Carvel's still trying to adjust to new personnel and can no longer rely upon drawing up the Dany Heatley backdoor pass.
Where's the concern? Ottawa lost 4-1.
Pittsburgh's the reigning champion and Ottawa kept Crosby and Malking off the scoreboard. Small victories!
Shouldn't goal scoring still be an issue?
It's because they didn't get the bounces. Besides, the first line (?) of Michalek, Spezza and Cheechoo created some scoring opportunities. More importantly, Cheechoo was noticeable in his play.
Is Erik Karlsson ready to contribute at that NHL level?
He still has five more games to prove himself. Besides, Matt Carkner has a new nickname. And it isn't condescending.
What's up with Ottawa?
I'm not sure. But it's refreshing.