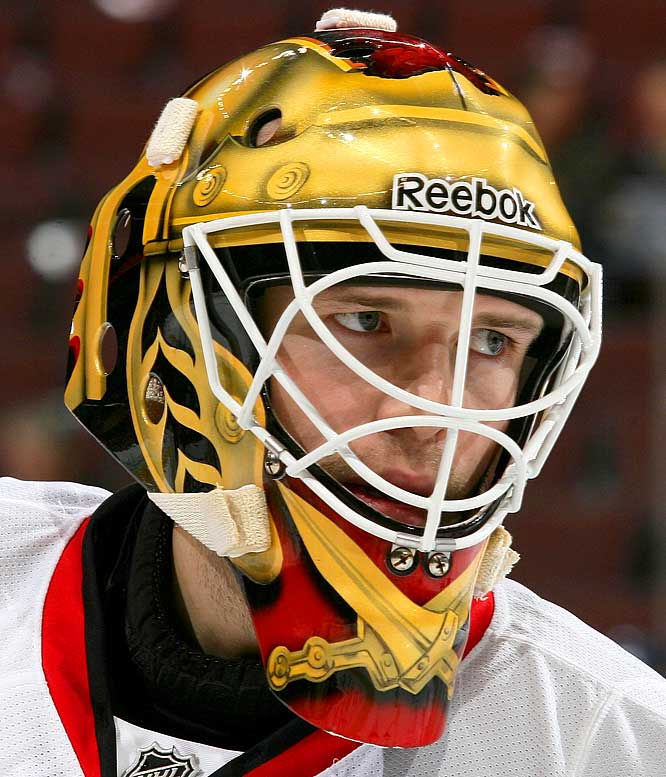 It wasn't the trade that everyone has been anticipating but according to the Ottawa Senators website, Bryan Murray has dealt Alex Auld to the Dallas Stars for a 6th round pick in the 2010 draft.
Last season, Auld posted a respectable 16-18-7 record with a 2.47 GAA and a .911 save percentage.
The first thing that comes to mind in analyzing this deal is "Damn, all those consecutive starts towards the end of the season really paid off in raising Auld's value." You'll have to forgive my lack of enthusiasm for this news, but since the signing of Mike Brodeur, it has been expected for awhile now. It's almost akin to bumping into the old high school skank at the grocery store and finding out that she's been divorced twice, has two kids and is expecting another. Like Auld's trade, the news is just not that surprising.
And although the return for Auld isn't substantial, it's nice to see the organization escape the precedent for having to eat part of a goaltender's contract. (Fuck you Gerbs!) However, with Brian Elliott likely to sign a one-way contract to a figure close to Auld's salary, the Senators probably won't save much (if any?) cap room with the deal.